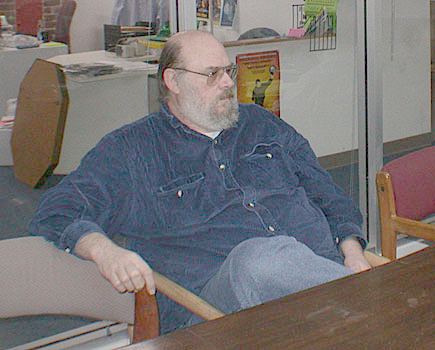 John Gideon, a Co-Director of VotersUnite and Editor and Publisher of Daily Voting News passed away in a Seattle hospital last night after a short bout with bacterial meningitis.

John's absence is so keenly felt that it already feels like an eternity has passed since getting this awful news. The election integrity community is devastated by this loss and many have been posting their thoughts in various places on the Internet. There is no central repository for them at this time (because there is no Daily Voting News) but here are a few of my thoughts about the man I knew and respected:
John gave voices to the voiceless.
His featured articles in Daily Voting News called attention to election integrity issues that would otherwise have been under-reported.
Who will report them now?
John was a man of courage.
Never have I seen him take a position for the sake of political correctness or to appease special interests.
He would have made a great New Yorker!
John brought people together.
He was one of the few people in the movement who was willing to talk to all the group-thinkers, true-believers and self-appointed experts from its various factions -- and even folks who actually know what they're talking about! He would bring them together from time to time, with his fire extinguisher at the ready.
John kept the
integrity
in election integrity.
He never took a position to obtain funding, access or favors.
And if he were occasionally proven wrong, he would stand tall but corrected.
John was humble.
Never a self-promoter, he showed up for work everyday and got the job done, really, really well. E-mails to John seldom went unanswered.
He treated everyone with kindness and respect -- but
without
compromising his principles.
I hope John is not irreplaceable.
But I have my doubts about that.
He was a rare breed.
We extend our deepest heartfelt sympathy to his family and to Ellen Theisen.
Donations to make it possible for VotersUnite to continue John's work can be made
here
.